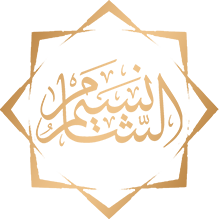 Shaykh Muhammad Sukkar
تراجم وأعلام
Shaykh Muhammad Sukkar 1922
He is Muhammad b. taha Sukkar al-Sayadi al-Rifai al-usayni Abu Hisham, an accomplished faqih and a living master of Quran recitation (qiraat).
The noble Shaykh was born in the suburb of al-Afif in Damascus, Syria in 1922 (1335 H). His mother raised him, teaching him the Qur'an at a very young age. He completed the recitation of the Qur'an with her when he was fifteen years old..
to read complete file click here ......