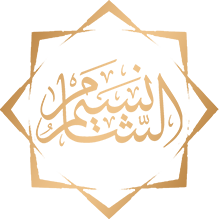 Shaykh Muḥammad Adib al-Kallas
تراجم وأعلام

Shaykh Muḥammad Adīb al-Kallās 1921
He is the erudite scholar, the learned teacher, the zahid, the renowned jurist, Muḥammad Adīb al-Kallās b. Aḥmad b. al-Ḥāj Dīb.
Childhood and upbringing
He was born in 1921 in the suburb of al-Qamariyah in Damascus, Syria. His father, Aḥmad al-Kallās was one of the mujāhids against the French colonialists and he had memorized the Quran and retained it very well.......
to read complete file click here ......