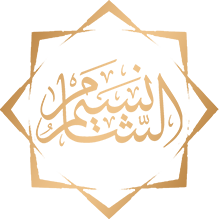 Shaykh Abu al-Khayr Al-Maydani
تراجم وأعلام
Shaykh Abu al-Khayr Al-Maydani 1876-1961
Muh_ammad Khayr (Abu Al-Khayr) ibn Muh_ammad ibn Husayn Ibn Bakri Al-Maydani Al-Hanafi Al-Naqshbandi Al-Mujaddidi Al-Nadari was the Shaykh of the Levant and one of its senior scholars. He was a faqih, muh_addith and a man of immense piety and fear of Allah and love for the Prophet. He cried profusely out of the fear of Allah.
He was born in Damascus in 1875-76 (1293) in the district of Maydan of poor but pious parents. After his fathers demise, his mother moved with him to another locality and he completed his early education at the Al-Rushdiyah School, than the Anbar School. He was always first in class.
When his higher education was completed.........
to read complete file click here ......